Châtel Summer entertainment program
This Summer, don't miss all the major events of the season organised in Châtel and our neighbours in the Portes du Soleil. Every week, Châtel Tourisme offers activities and entertainment for all ages.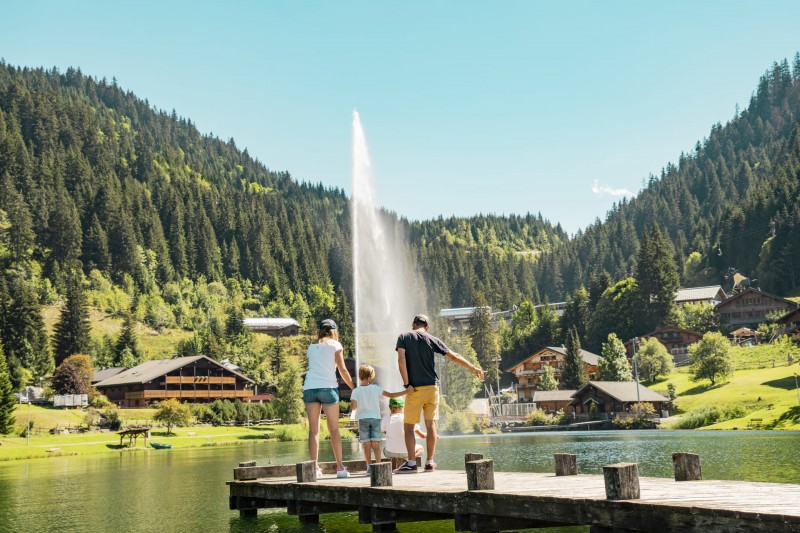 PREVIEW
Discover the entertainment program during your stay in Châtel, Les Portes du Soleil!
Châtel, a village resort in the heart of the Portes du Soleil
For this year's summer holiday, chose Châtel, a resort located in the Abondance Valley, in the heart of the magnificent Portes du Soleil area. We have an extensive portfolio of mountain holiday rentals for you! Avoid the crowded beaches and find some cooler air up in the French Alps!
Châtel offers activities and events to delight the whole family!
Châtel is buzzing and festive all year round. Find details of summer activities on our website: wooden ĝames, shows and activities for children, concerts, and more. Don't miss the highlights of the summer season: Join in the celebrations at the Saint-Laurent village festival. Watch the floats go by, crafted by the villagers for you to enjoy. This celebration is all about spreading good cheer! In August, it's time for the Belle Dimanche spectacle. Join us in the hamlet of Plaine Dranse to celebrate Châtel's farming traditions, meet local farmers, listen to a tune on the Alpine horn, taste local produce and take home a traditional souvenir made by local artisans at the fair. Our website is updated each week so you check out the activities and events that are on while on your holiday in Châtel.
Châtel has hiking trails for all abilities
Whether you're a seasoned hiker or an occasional rambler, do not worry, there are walks to suit all abilities in Châtel and the Portes du Soleil. Don't hesitate to ask for guidance at the Tourist Office before hitting the trails with your piste map to guide you and exploring the Portes du Soleil with its unique scenery, plants and wildlife. During the summer months, the ski runs, snow-shoe trails and ski lifts are made available to MTB enthusiasts, keen walkers and even runners!