Railway station / Geneva airport - Châtel
Getting to Châtel without taking your car is so easy! Wherever you are leaving from, we have a means of transport to advise you!
Transfer Railway station/Châtel or Geneva airport/ Châtel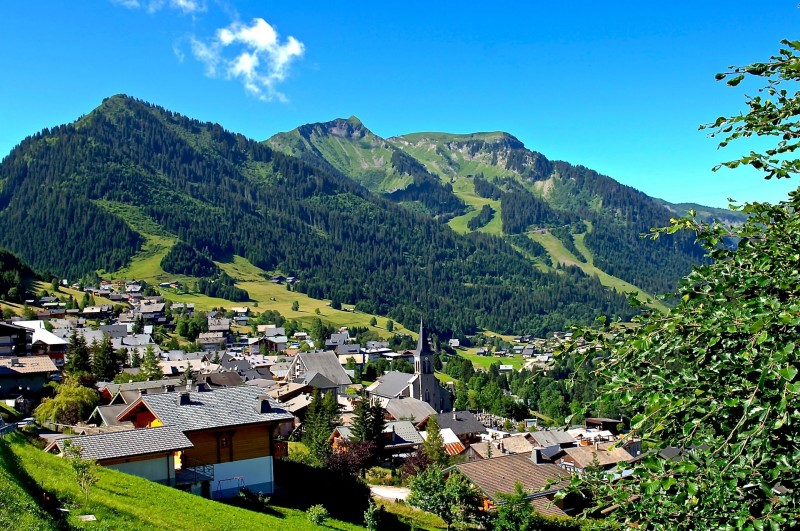 By taxi
From Thonon (approximate fare: 85 to 110€)
From Aigle (approximate fare: 70 to 90€)
From Geneva (approximate fare: 175 to 215€)
From Sion (approximate fare: 175 to 215€)

By train
Train links between Geneva and Aigle: www.sbb.ch

By bus, from Thonon-les-Bains
Passenger transport LIHSA : Tel. 00 33 450 73 24 29 (Châtel : only open in winter) or Tel. 00 33 450 71 00 88 (Thonon) or www.sat-autocars.com
Altibus.com (book your bus tickets): Tel. 0820 320 368 (when calling from France), Tel. 00 33 479 68 32 96 (when calling from abroad) or www.altibus.com
The perfect location in Châtel!
Châtel is located between Lake Geneva and Mont Blanc, making it the perfect location for a stay in the mountains! Would you prefer not to take your car? Do not worry, we have the transport solution for you! Wherever you're travelling from, we can advise you on the right means of transport. Châtel has good public transport connections. If you're coming from the bus or train station in Thonon-les-Bains, you can take a coach to Châtel. You will find bus timetables on our website.
Travel to Châtel with peace of mind
Fed up with public transport? Opt for a taxi and travel with total peace of mind! We can book a taxi for you with vehicles that transport 1 to 5 passengers or an 8-seater minibus! Visit our website to book your taxi online when arriving at Geneva or Sion (Switzerland) airport or at Thonon-les-Bains or Aigle (Switzerland) bus stations. Are you travelling in a large party and an 8-seater minibus is not big enough? Don't worry, entrust us with organising your skiing holiday, we have a host of transport solutions available on request.
Leave your car in Châtel car park!
If you're already in Châtel and want to get around the resort, there are transport options to make your stay in the mountains easier. The resort of Châtel provides a free transport service for getting around the village. Free shuttles are available all day long, from when the ski lifts open to when they close. Bus stops can be found in all areas of Châtel making it easy to get around.